Facilities
Ashmore City Medical Centre has easy car parking and disabled access means we can cater to people with disabilities. Our air-conditioned and spacious waiting area is designed for your comfort. The centre has a minor procedure room and an area for emergencies.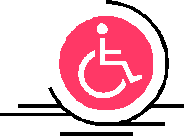 Please see one of our staff if you have special requirements.
A television is provided. Stands in the waiting room contain pamphlets on a variety of health issues and we encourage patients to help themselves. Patient information is displayed on electonic display screens.
 Children's books are also provided in the waiting room.
Interpreter Services
We have access to interpreter services if a patient requires help with communication. Please see our reception staff.